BESPOKE CATERERS
Veggie Master prides itself on the impeccable array of Menus that it has to offer. From Indian to Thai to Indo-Chinese to Lebanese we ensure that the best is served on the table. This can only be executed with a dedicated team of handpicked development chefs of different cultural backgrounds from Dubai, Delhi, Mumbai, Pakistan and Thailand
The only company of its kind which caters to the: Punjabi, Gujarati, Muslim (Halal), Bengali and European markets. All this is truly showcased in our vast, imaginative and delectable menus. Satisfying discerning palates with our selection of menus of gourmet food is imperative to us
Creative choice of menus and ability to supply and service fantastic events in a fully compliant manner, thereby preserving the good name and reputation of all of Veggie Master extensive list of venues.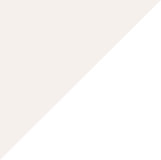 It is often said that a picture speaks a thousand words. We are delighted to share with you the above weddings and their testimonials in order for you to gage yourself the quality of work Veggie Master is repeatedly producing, year upon year. Catering is not solely about food, it is much much more. The level of service, the standard of presentation, the grooming and attire of the service personnel, the commitment to craftmanship, strict maintenance of hygiene standards and above all, one needs to really love what they do in order to bring such happiness into so many people's lives. Clients who are mere acquaintances ultimately become our friends for life and that is what we strive for. Our event managers and party planners aim to deliver a one-stop solution for our clients when planning an event, whether it is a wedding, corporate event or private party. Our team here at Veggie Master make things happen with our strategic planning and tireless commitment. Collectively, our know-how, creative ideas and little black book of contacts never fail in bringing you an amazing event.
Veganism
Interest in 'veganism' increased sevenfold in the five years between 2014 and 2019, according to Google trends. It now gets almost four times more interest than vegetarian and gluten-free searches
Veganism in the UK
In 2018, the UK launched more vegan products than any nation. Vegans and vegetarians look set to make up a quarter of the UK consumers. which shows veganism has been growing exponentially.
This form is currently undergoing maintenance. Please try again later.