Veggie Master SINCE Decade
OUR CATERER SERVICES
Our engaments cannot be unplanned. It should be planned with intelligence and precisely organized.
Our decade of Experience in the field of cooking, serving and the skills of the chefs are fundamental.
We provide necessary & organized events, precise services, best timing, extra ordinary attention and THE BSET FOOD.
Also Equipped with ultra modern equipment crockery and our experience.
WE ARE READY TO SERVE YOU.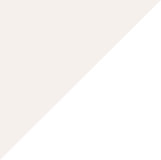 For more Details, please get in touch.
Our Best Hospitality & Services
HEAD OFFICE
West Bromwich Birmingham
90 High Street, West Bromwich,
Birmingham, B70 6JW
Jatinder Singh 7912870793
Opening Timings:
.
.
.
Veganism
Interest in 'veganism' increased sevenfold in the five years between 2014 and 2019, according to Google trends. It now gets almost four times more interest than vegetarian and gluten-free searches
Veganism in the UK
In 2018, the UK launched more vegan products than any nation. Vegans and vegetarians look set to make up a quarter of the UK consumers. which shows veganism has been growing exponentially.
This form is currently undergoing maintenance. Please try again later.